Regular price
$50.00 CAD Deposit
Regular price
Sale price
$50.00 CAD Deposit
Unit price
per
Sale
Sold out
You will be charged a deposit today and the remaining balance before delivery.
Expected release date: Dec 11, 2023
Final Total Price Estimate $680.00 Free Shipping
Estimated Full Lamb Meat Weight is 30 to 38 lbs
You Are making a $50 Deposit now for us to Hold your Lamb
Once your Lamb is Ready, We will process your final payment based on the final cut meat weight of your Lamb..
Final Payment $20.00 Per Pound (Less Deposit)
Know where your food comes from:

 

Our Lambs are produced on our farm, so you can trust the source and quality of the meat you're eating.
Pure and natural:

 

Our lambs are raised without hormones or antibiotics, and our hay is pesticide-free, ensuring you're getting pure, natural meat that's good for you and the environment.
Fresh and local:

 

Our lambs are raised in Ontario, so you can enjoy locally produced, high-quality lamb meat that's not commonly found in stores.
Convenience and quality:

 

With our online store, you can easily pre-order your Half and Whole Lamb from the comfort of your home, and we ensure that your lamb is never stored frozen for long periods of time.
Exceptional taste:

 

Our customers have praised the tenderness and flavor of our lamb meat, making it a must-try for anyone looking for a delicious and unique experience.
Free Shipping:

 

Our specialty recyclable insulated box and free shipping make it easy to get the quality meat you crave, right to your door.
Cuts Will Include:

Racks Of Lamb, Legs Of Lamb Roasts, Bone in Shanks, Loin Chops, Shoulder Chops, Cubed and Ground.
Note: Product available for sale to Ontario Canada Residents Only
NOW! FREE SHIPPING INCLUDED to Southern / Eastern Ontario
(Approx Sudbury to Ottawa and South)
5.0 ⭐ Rating (%100 5-Star)
30+ Bought in Last 90 Days
Share
View full details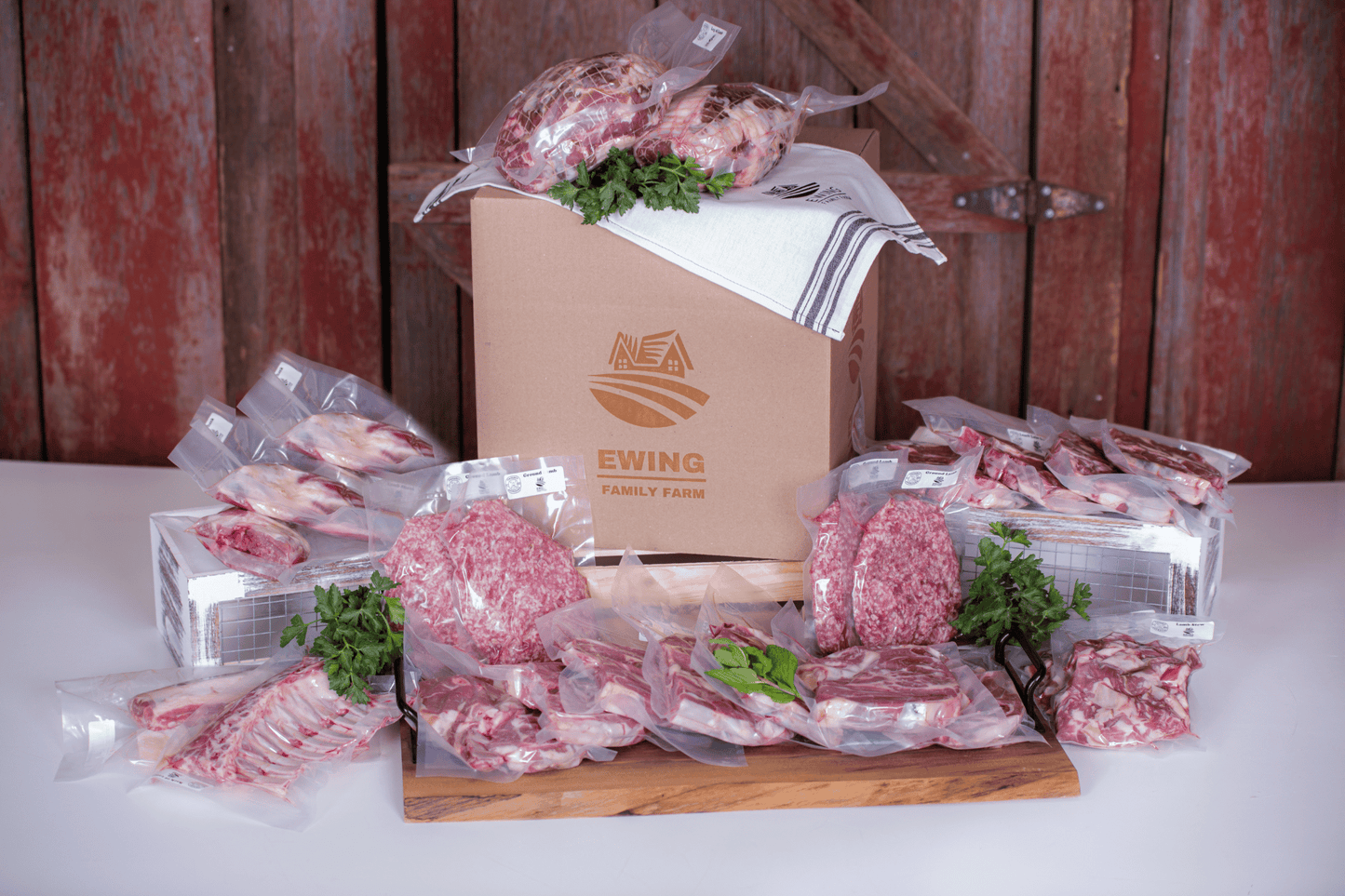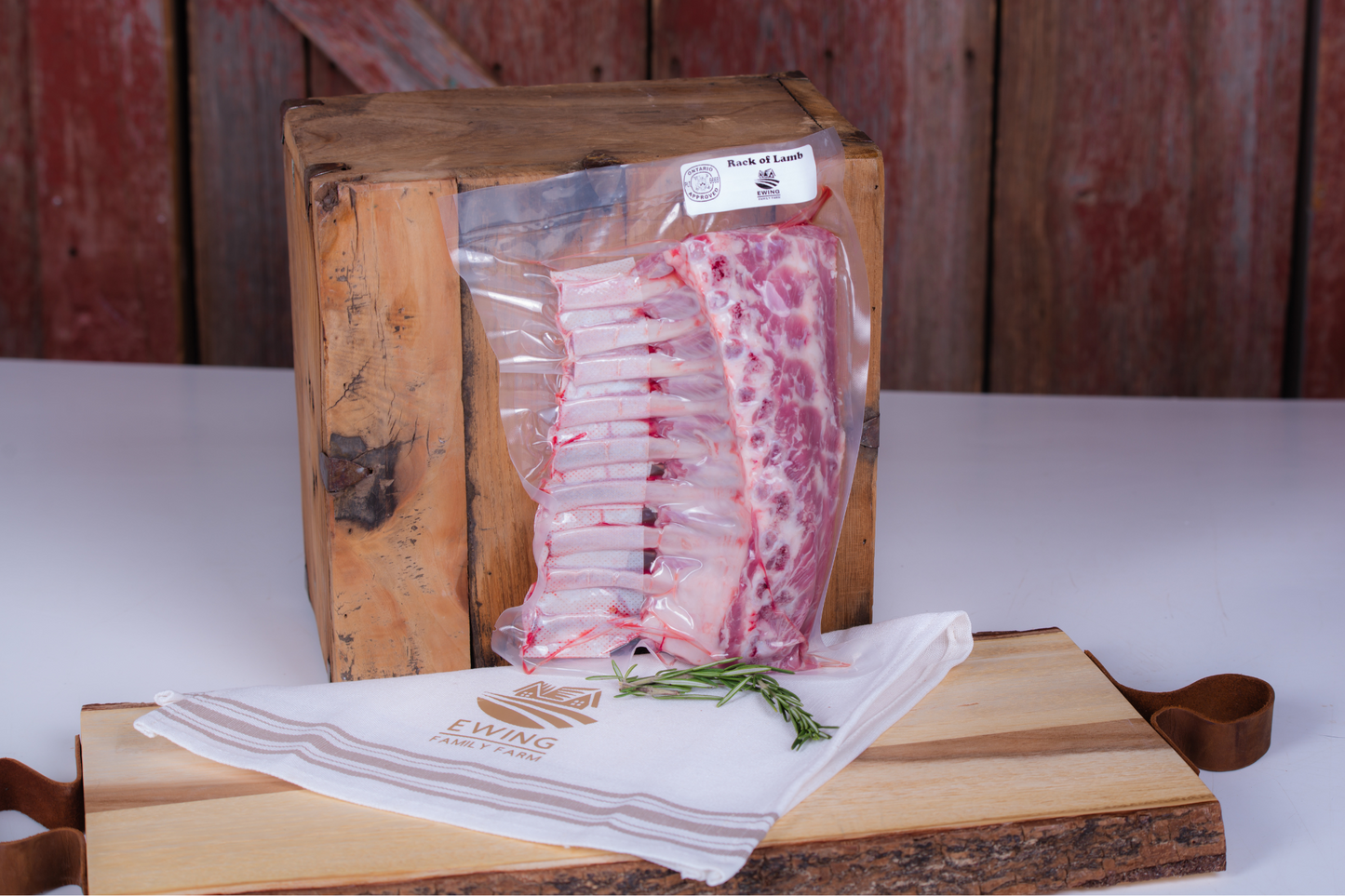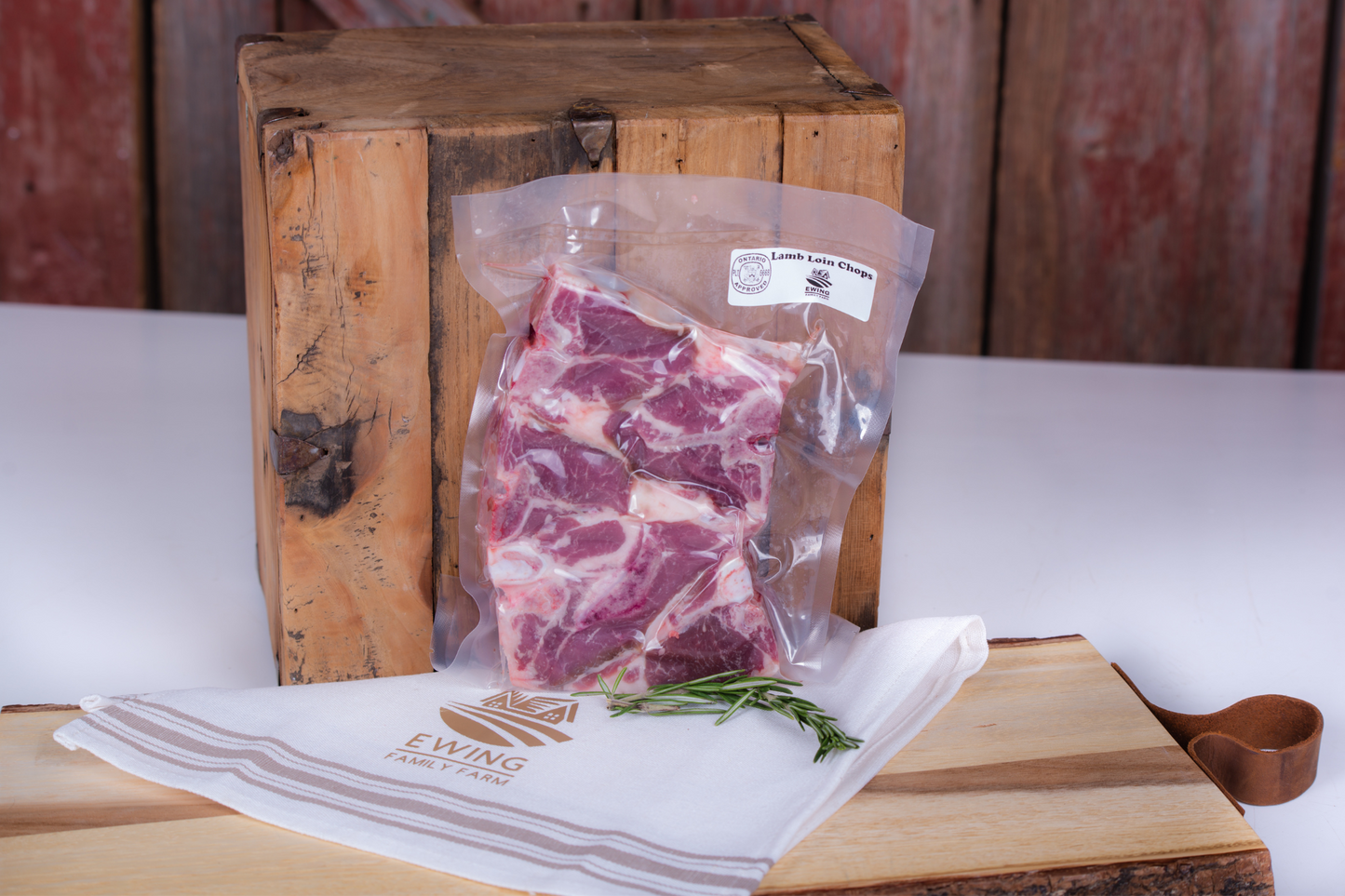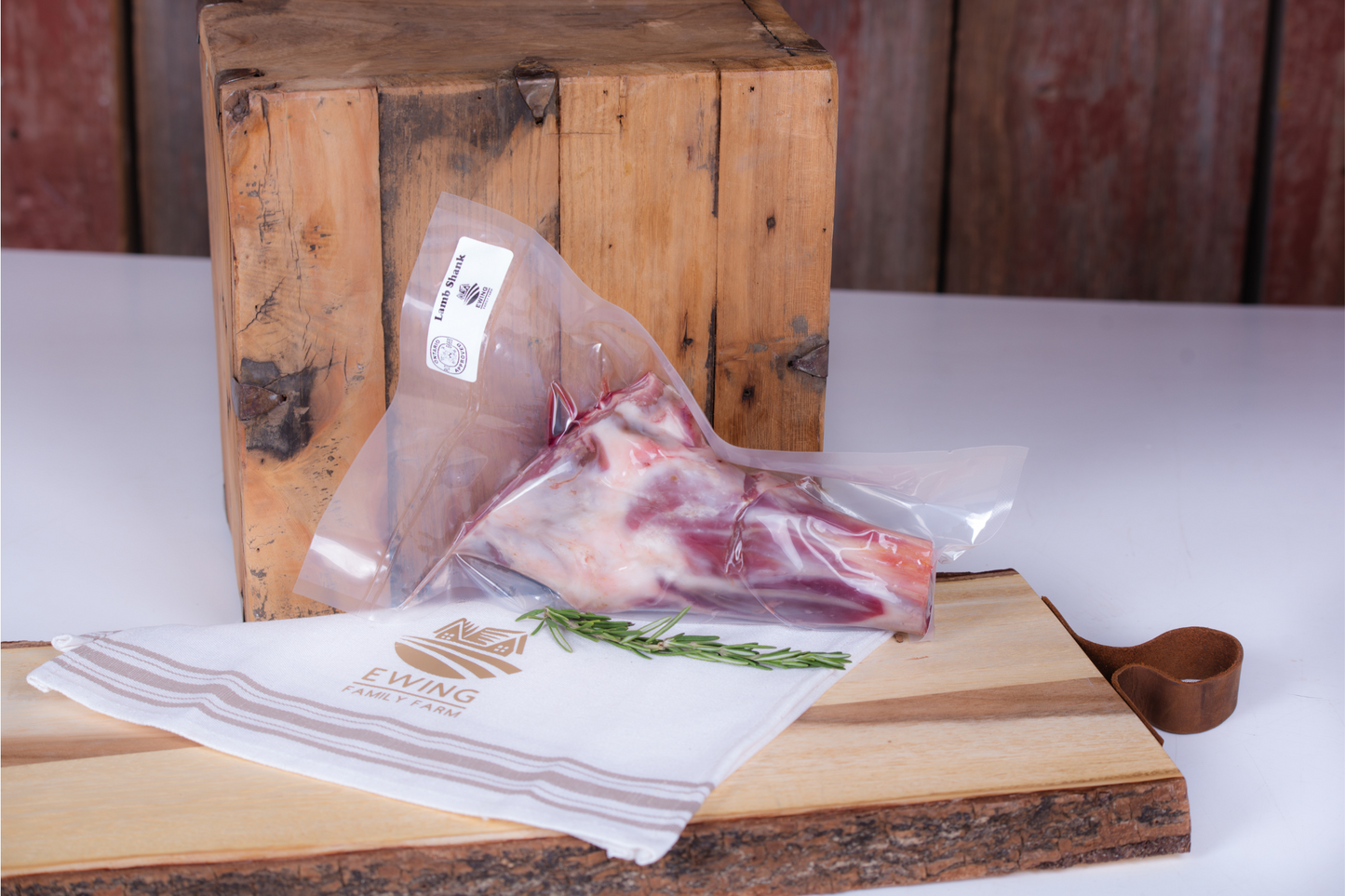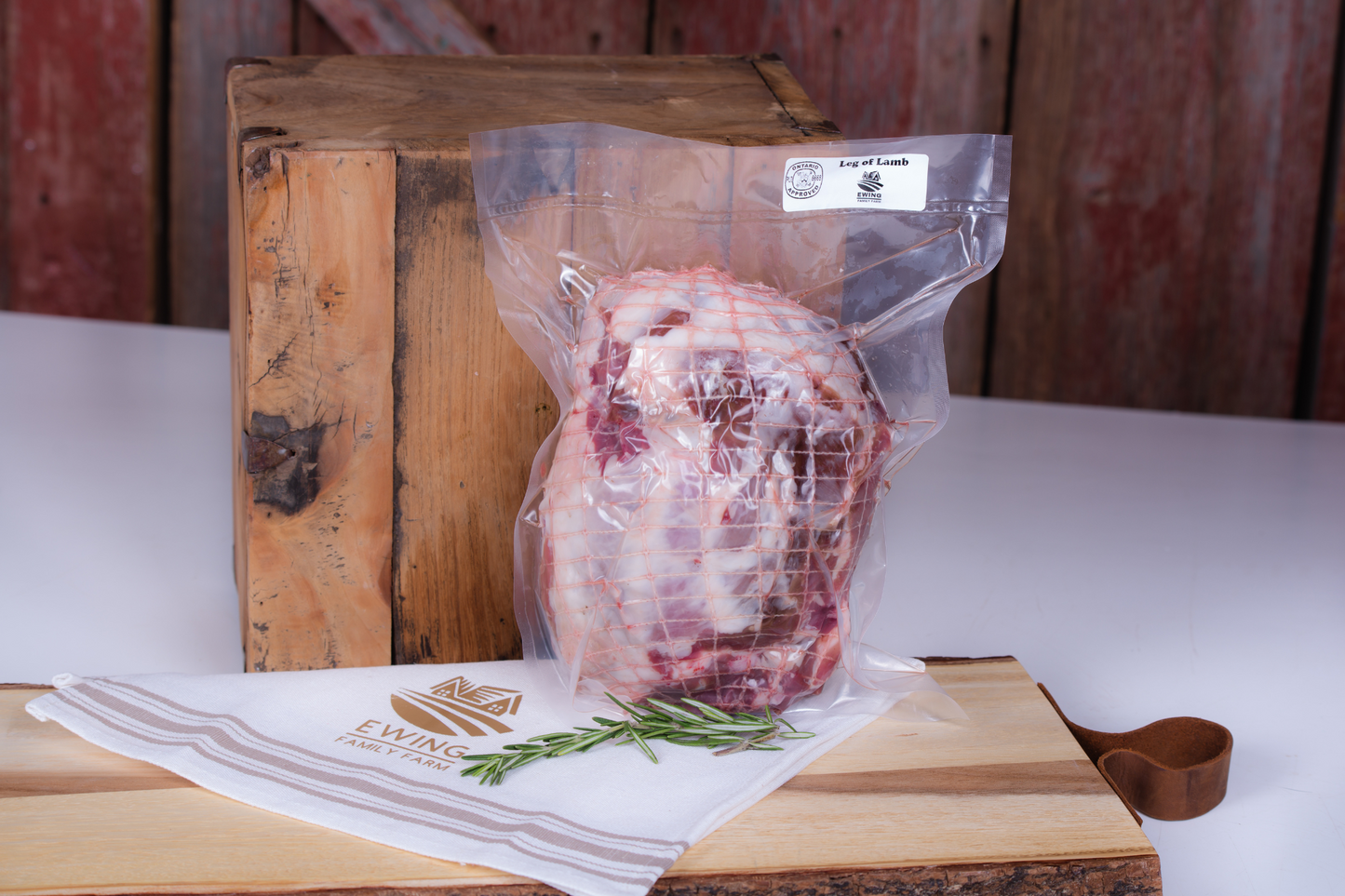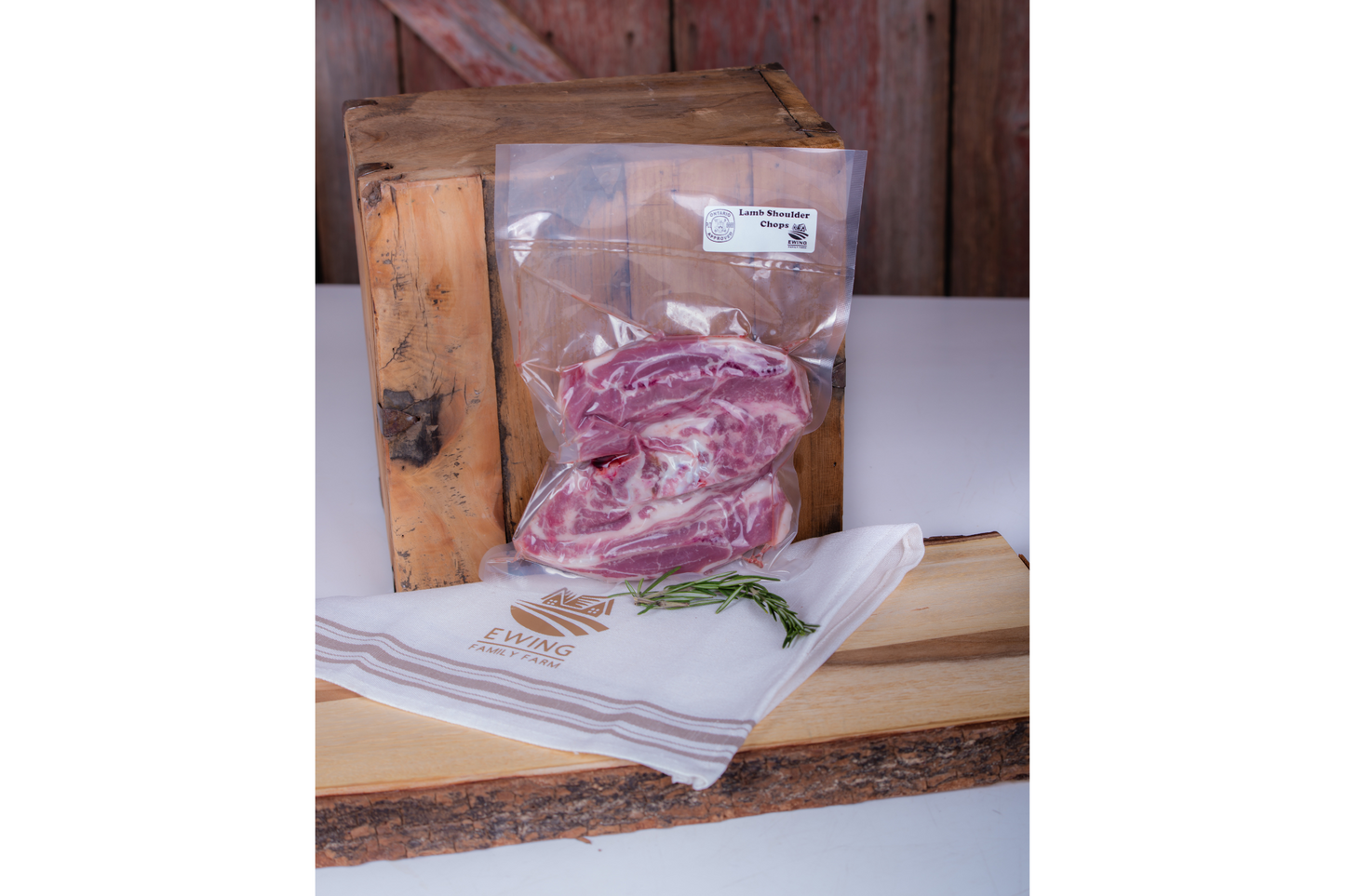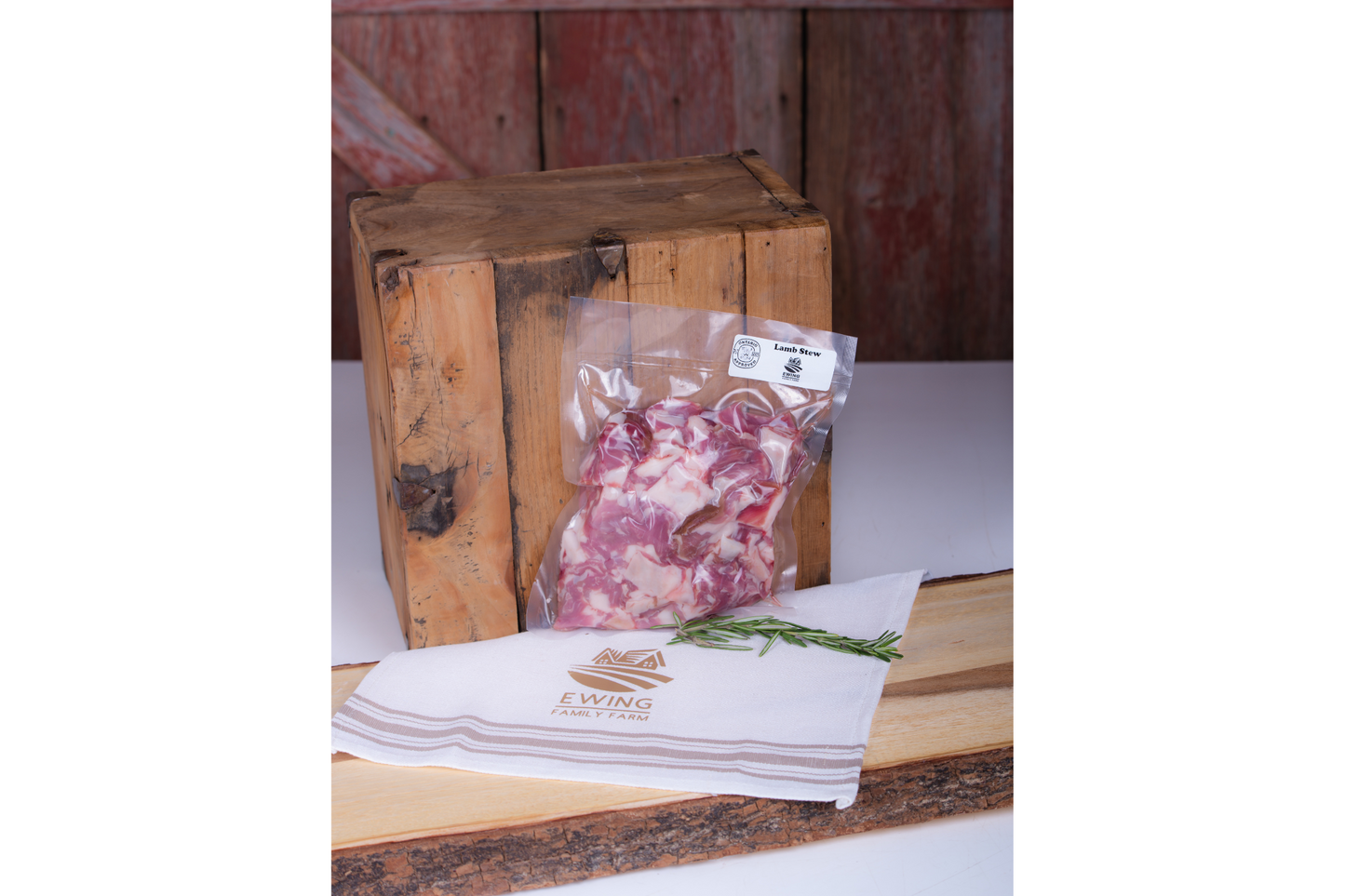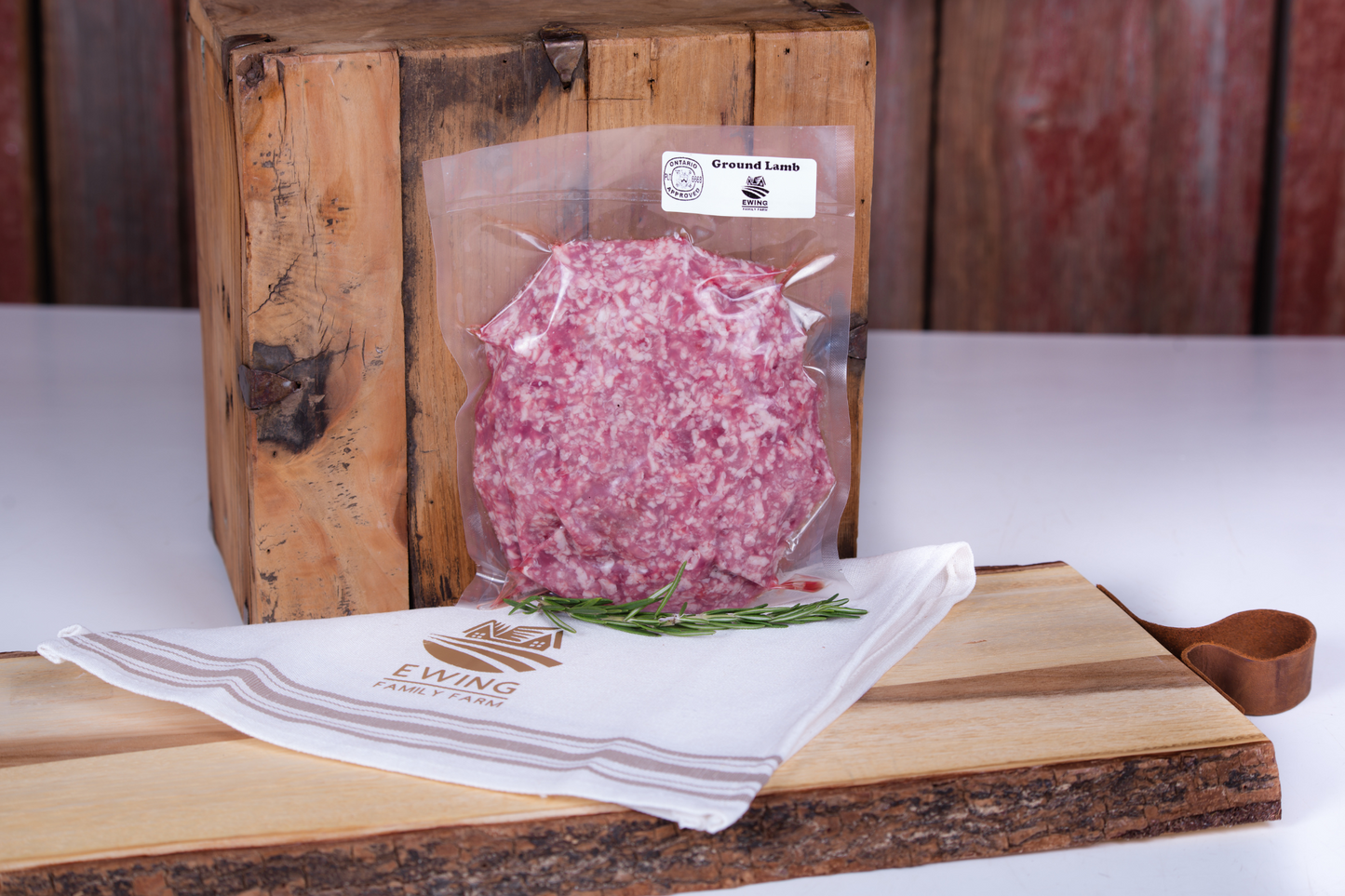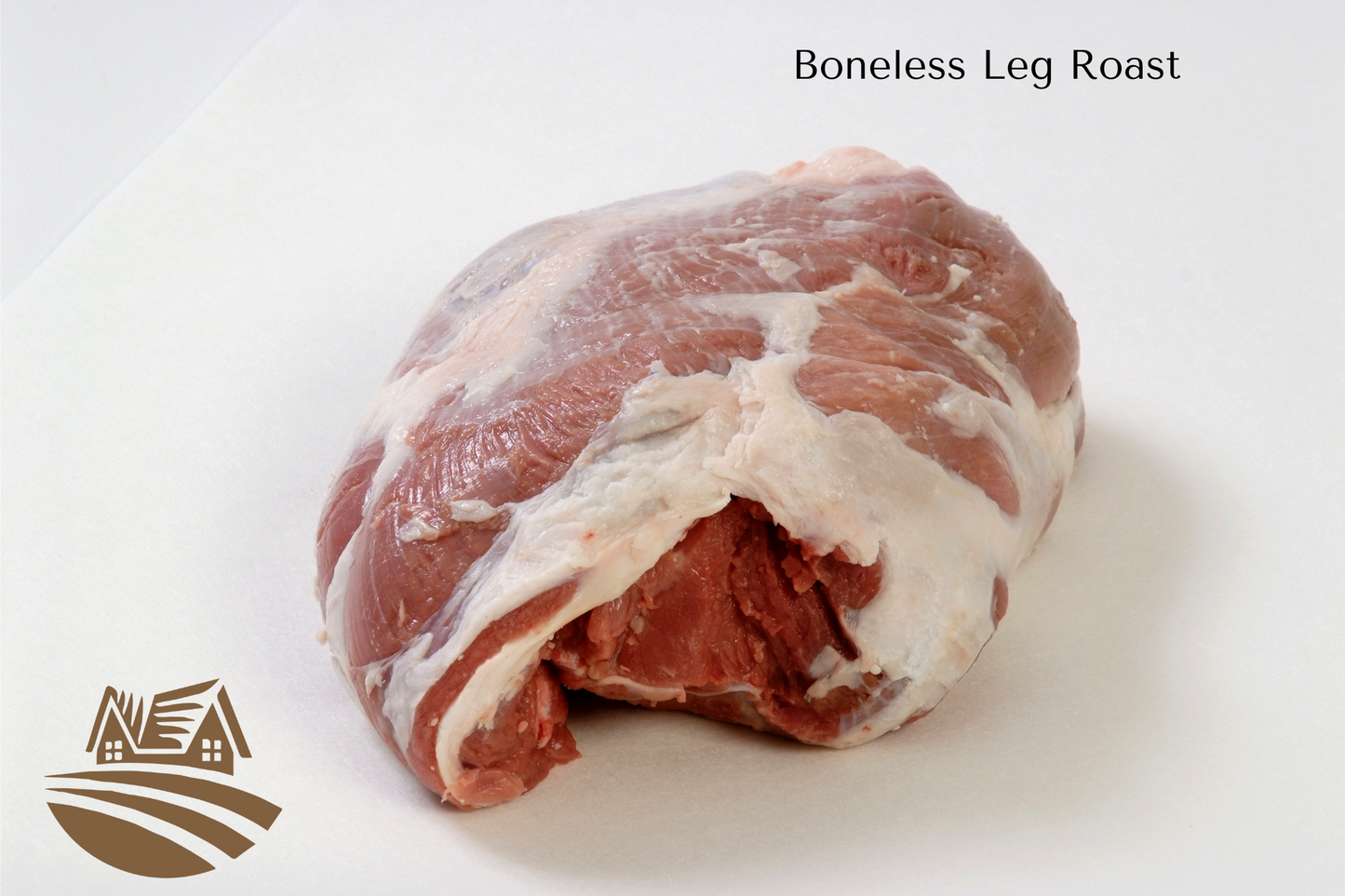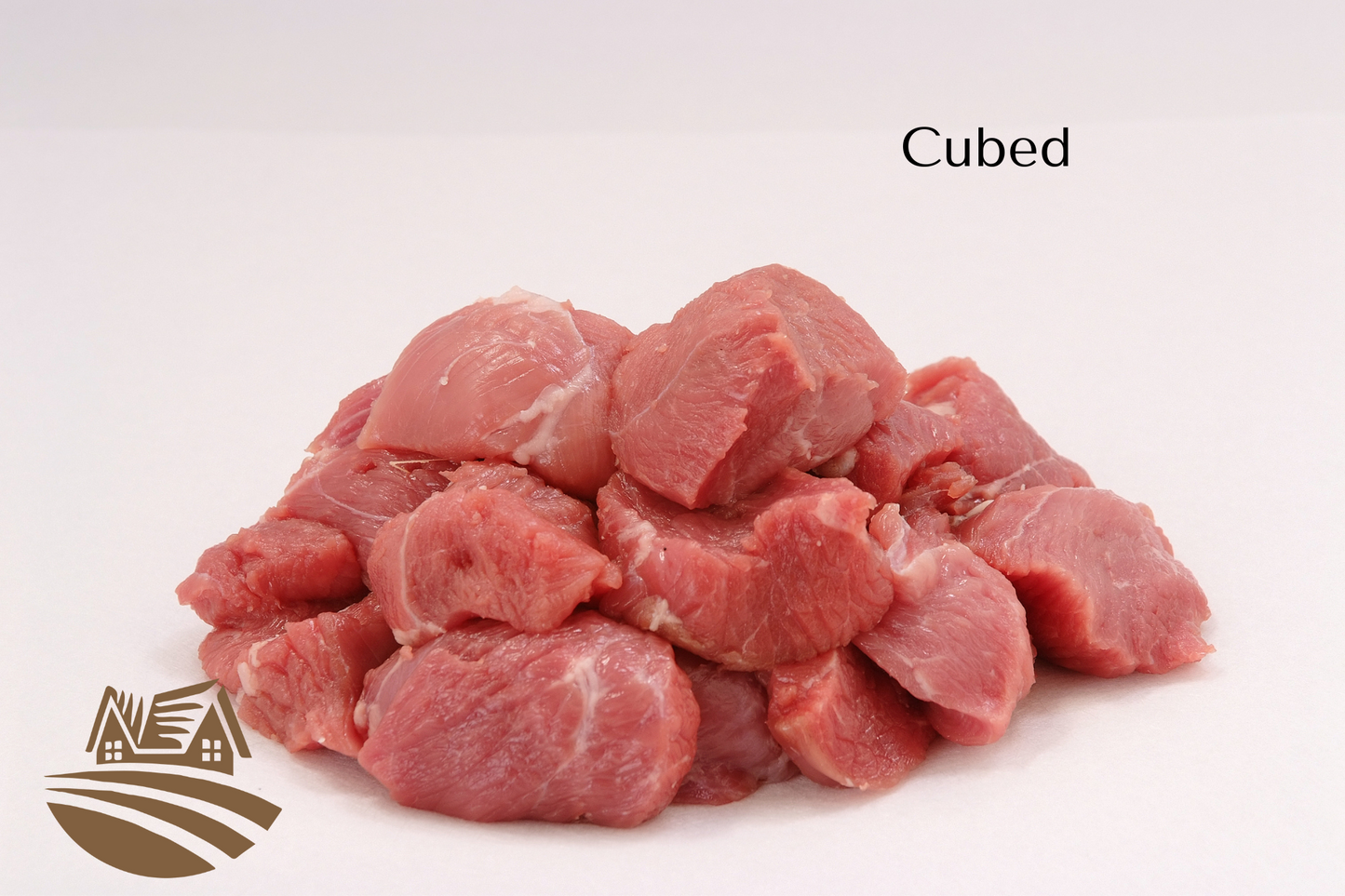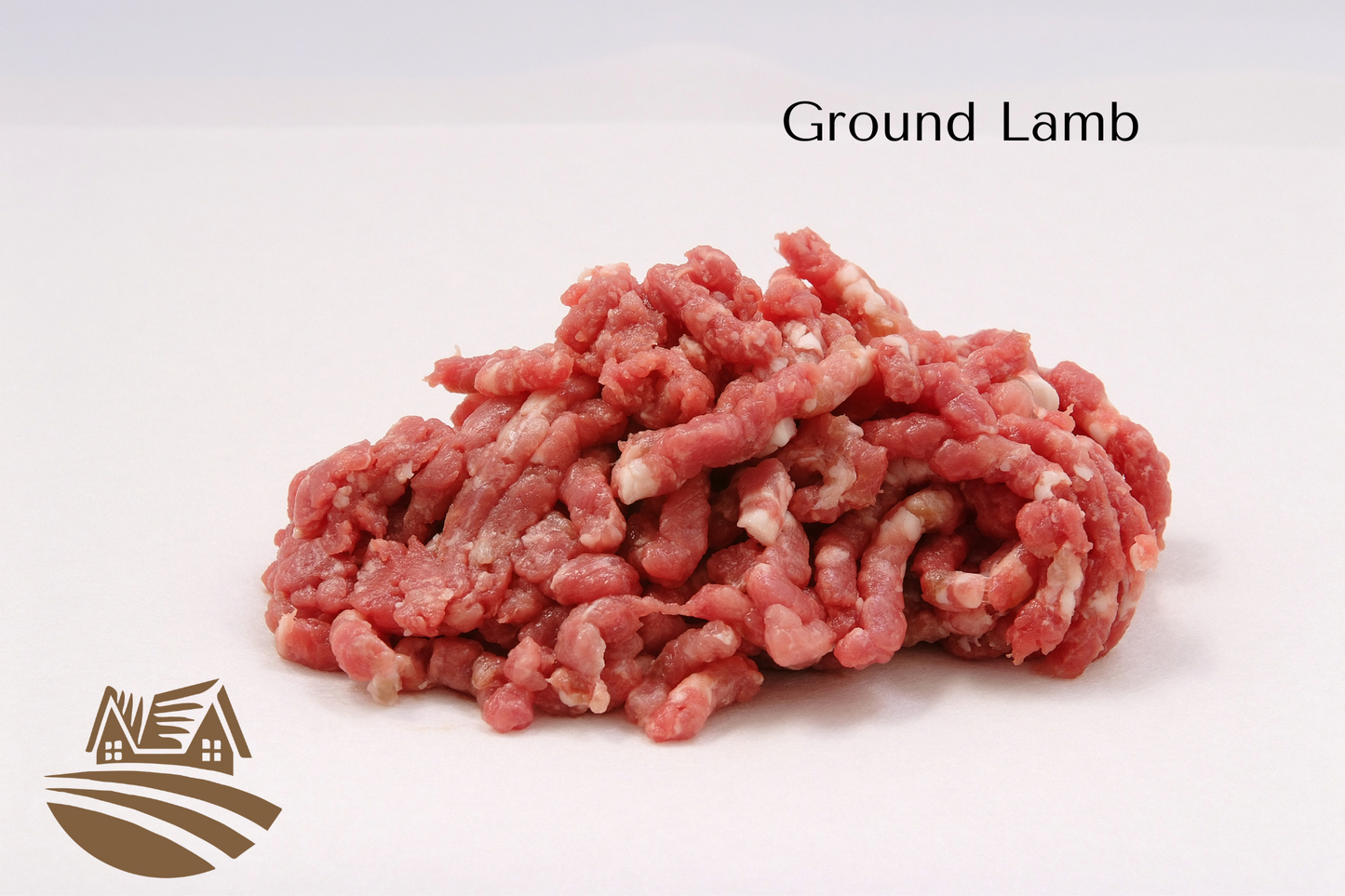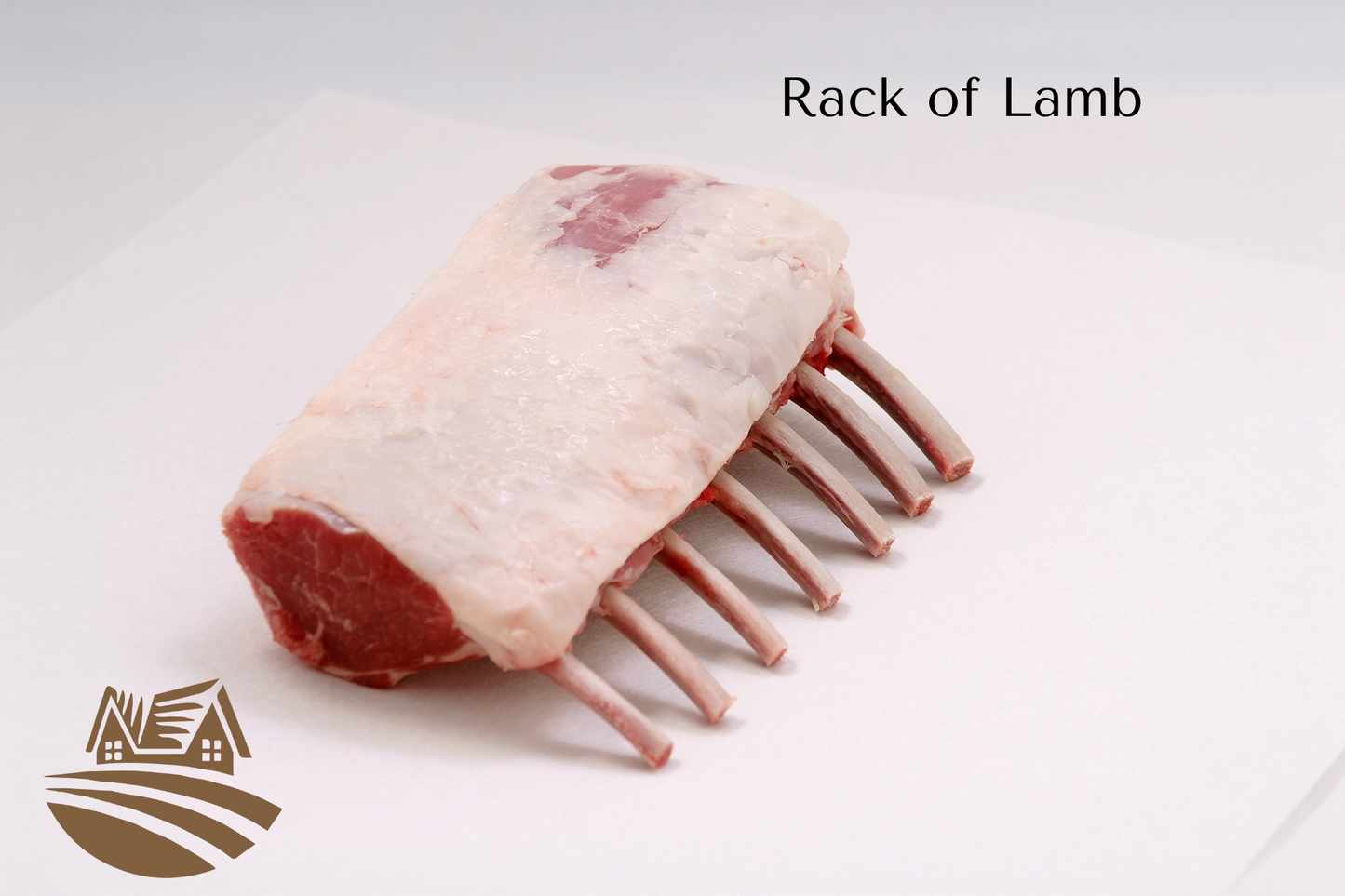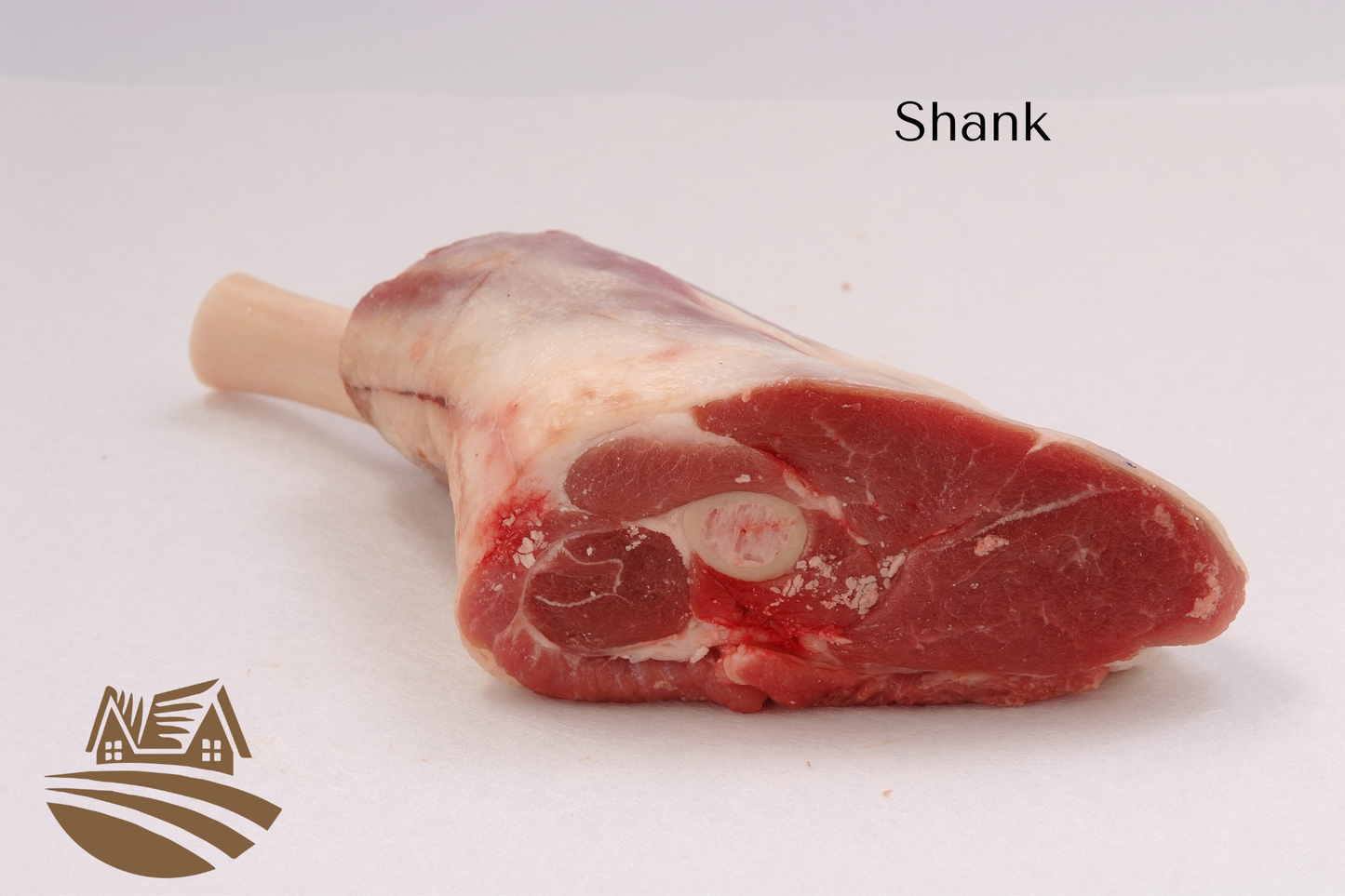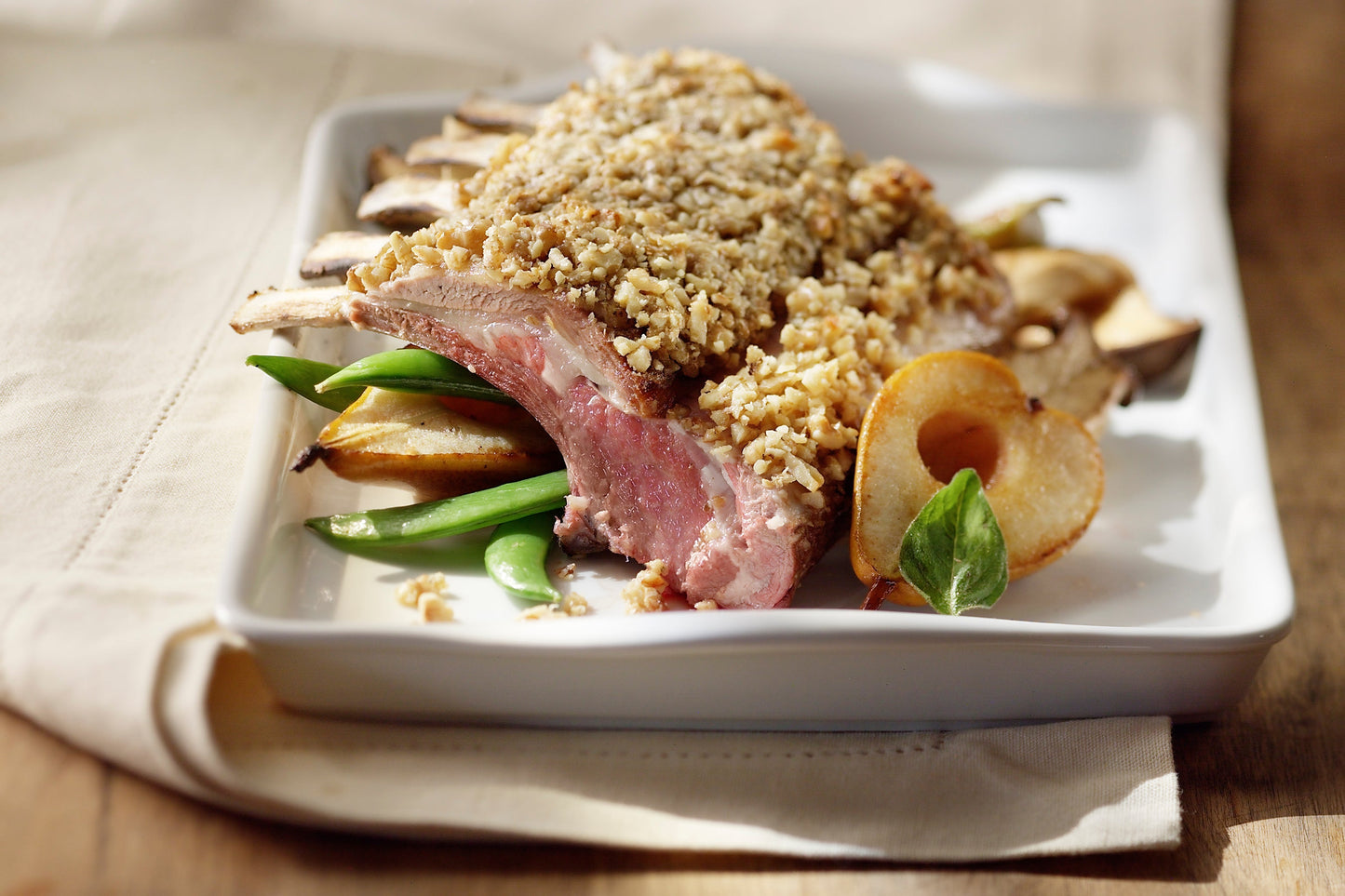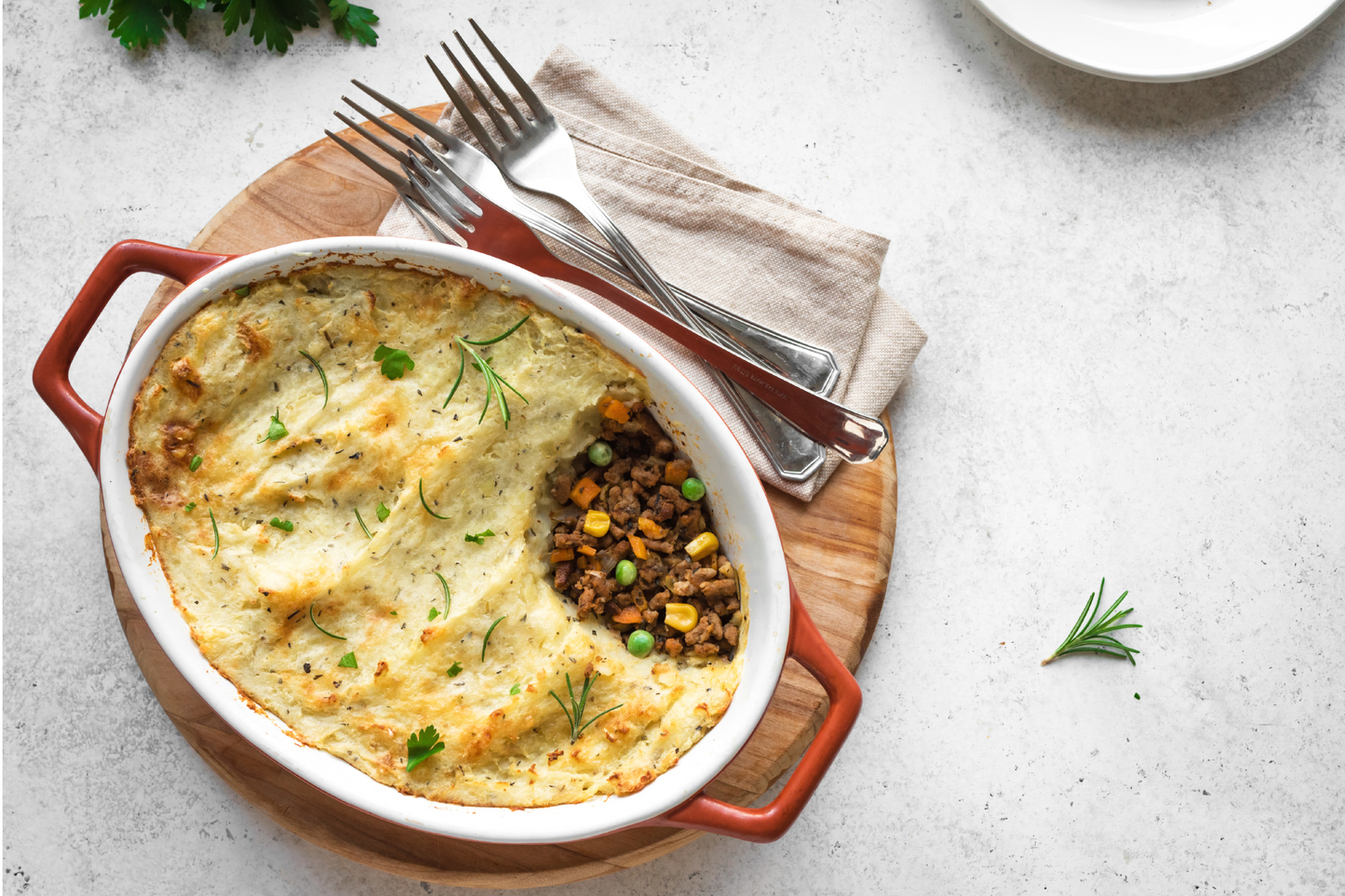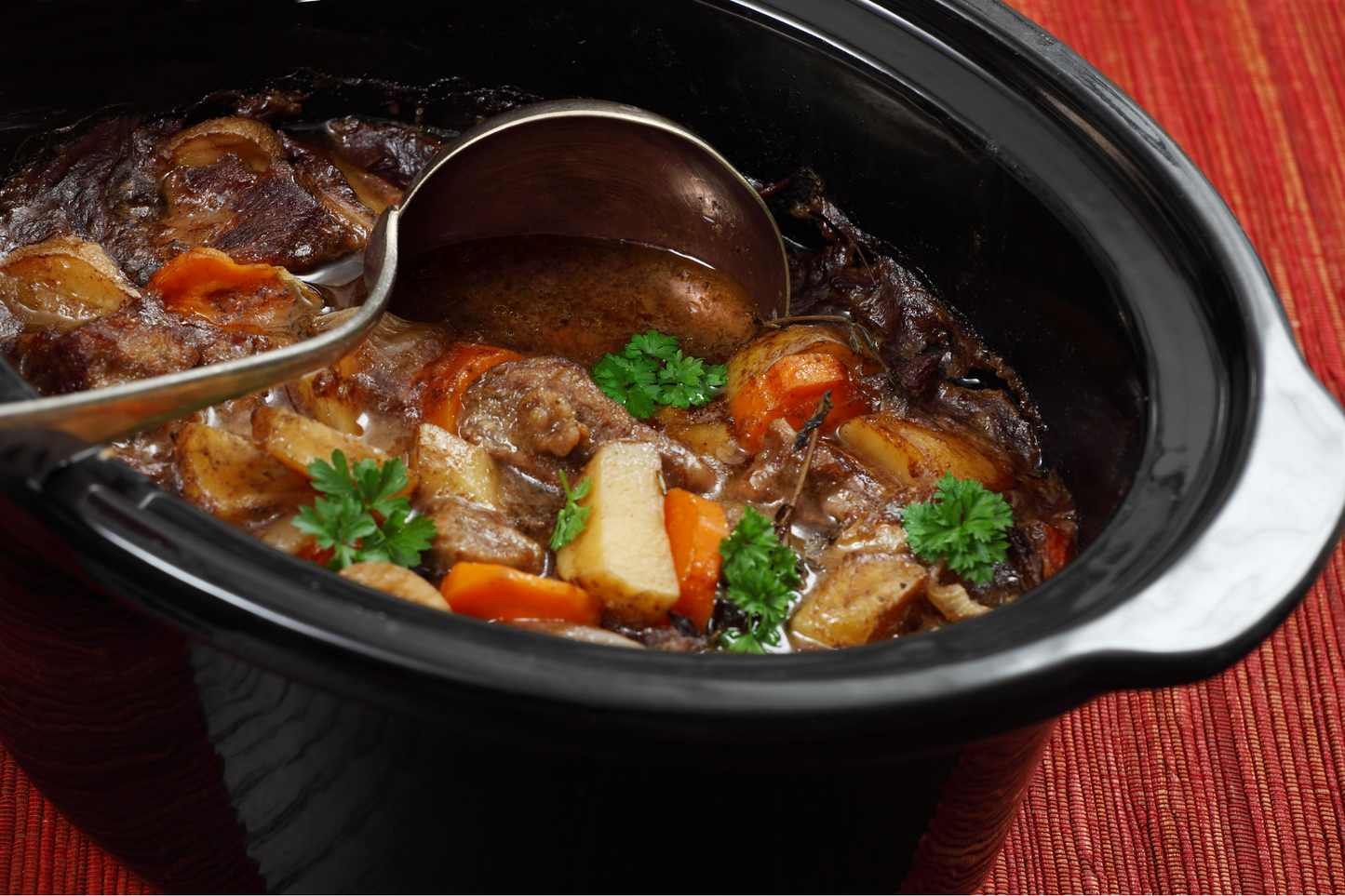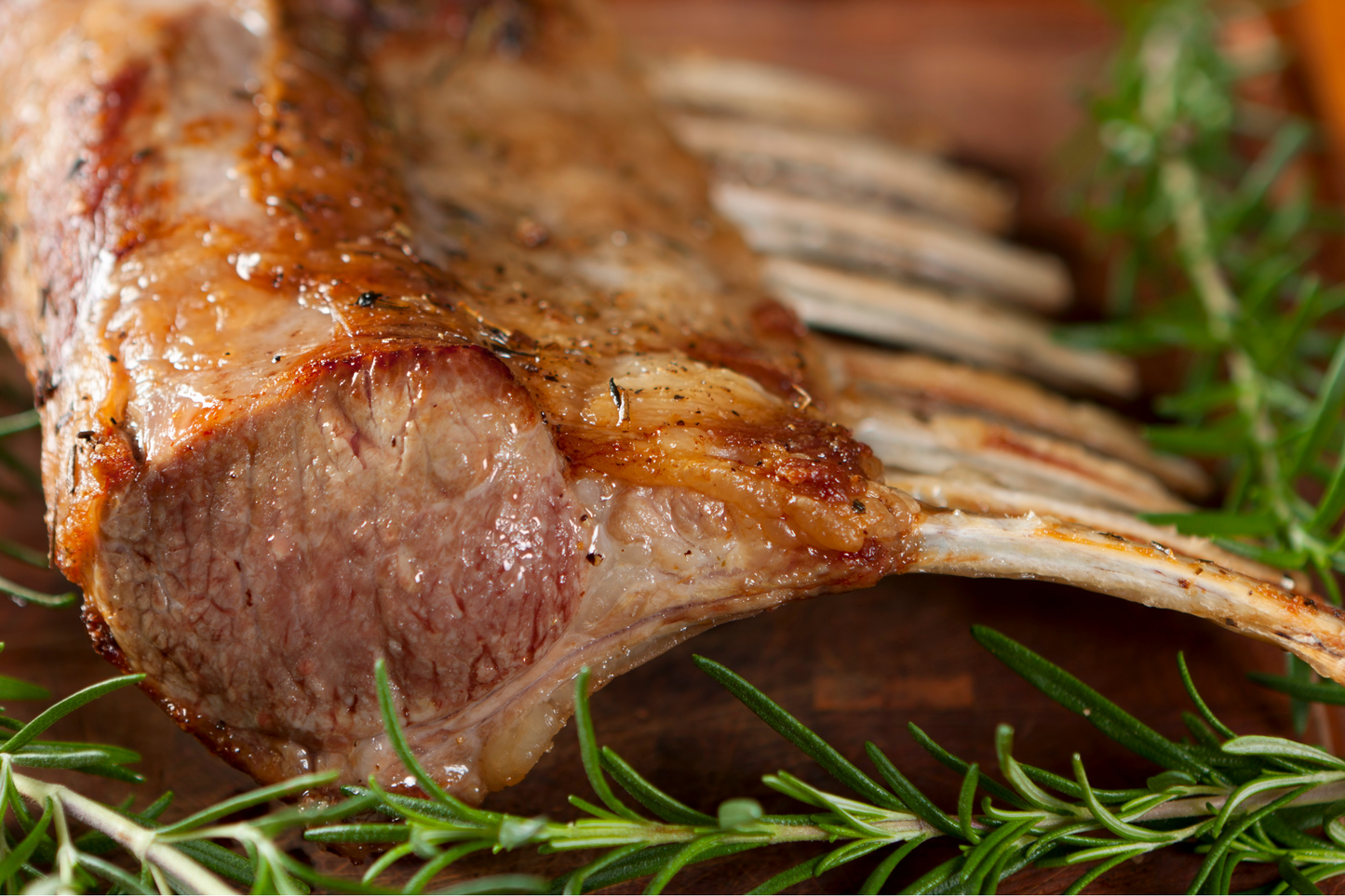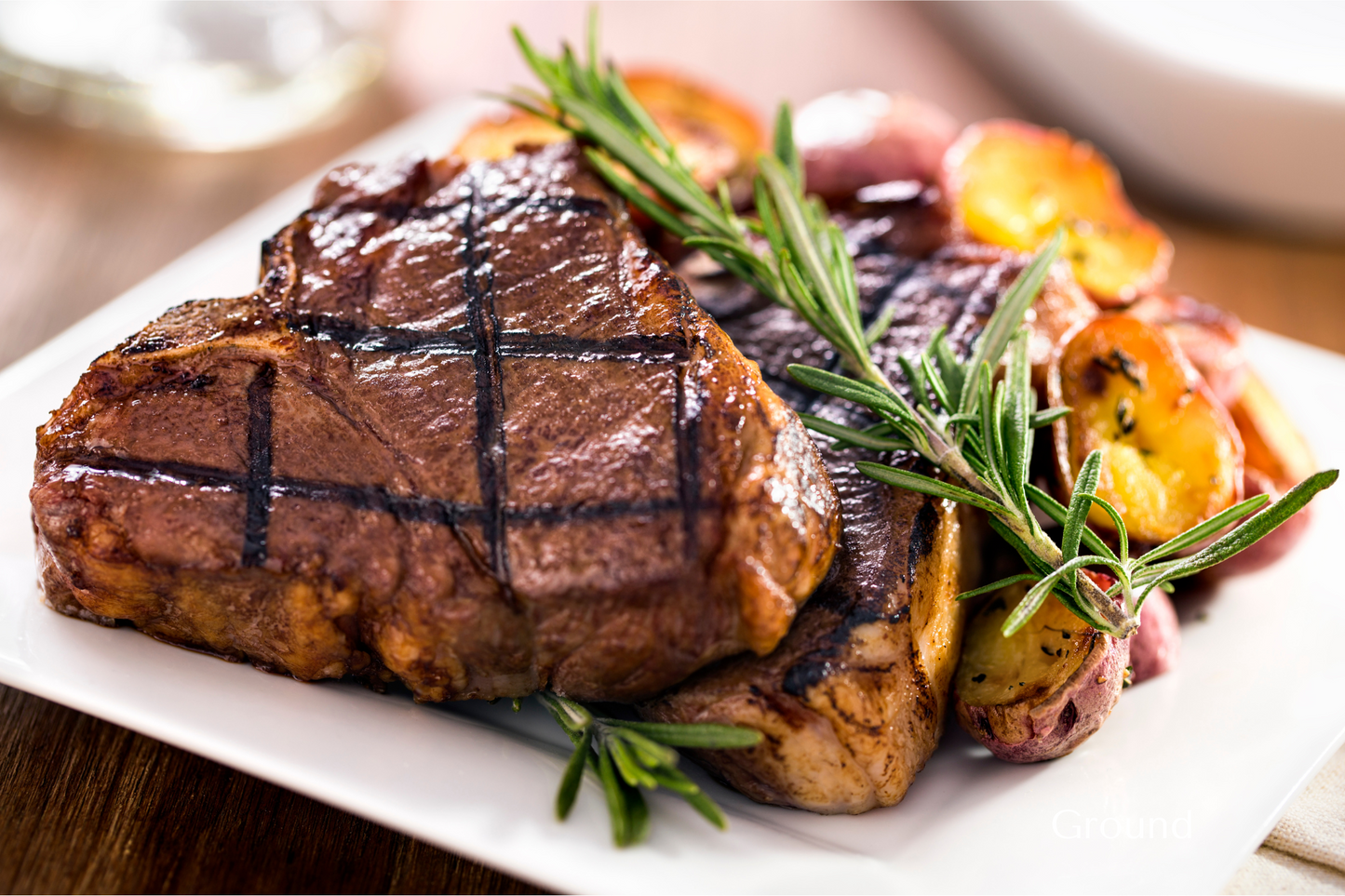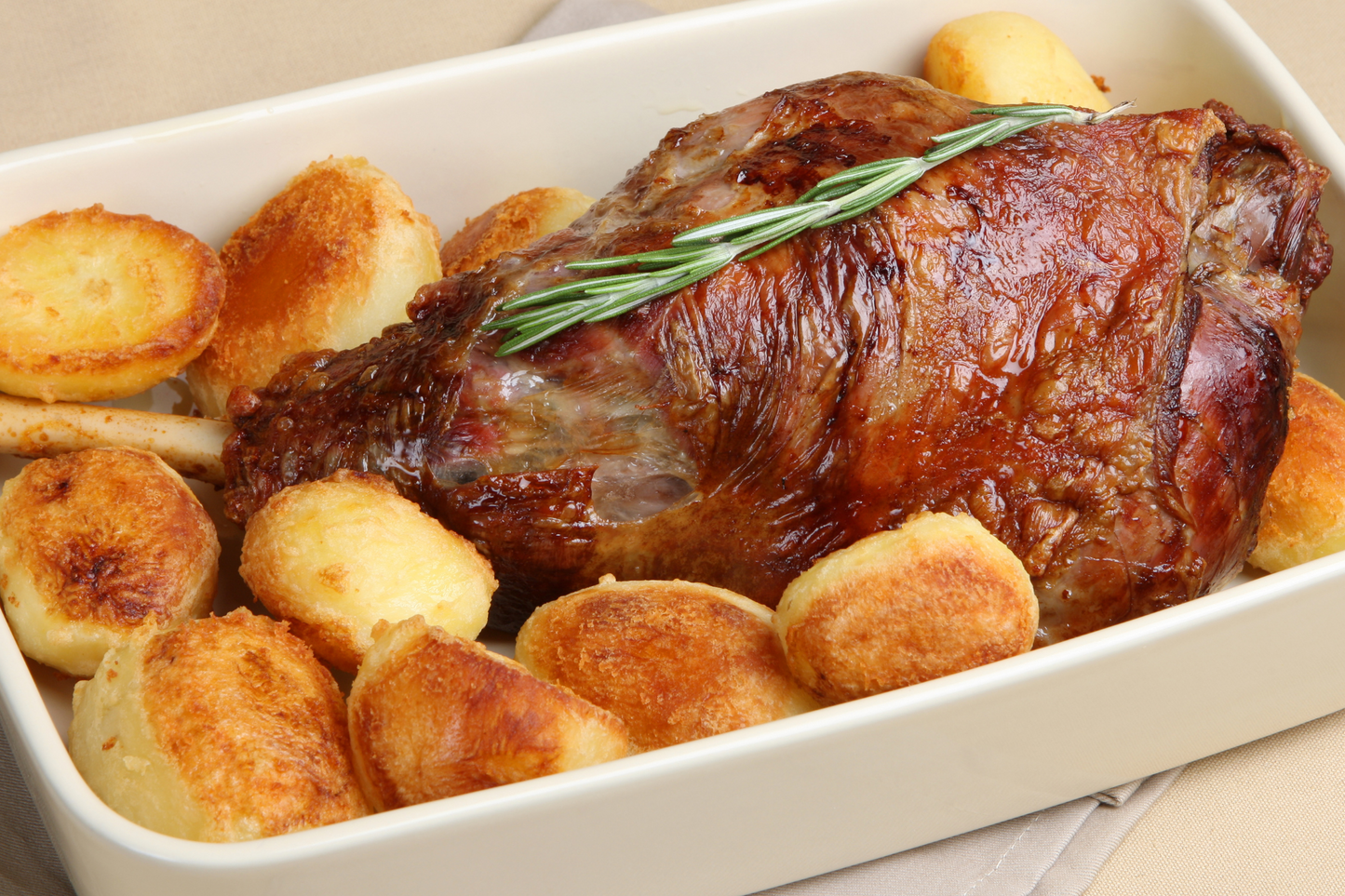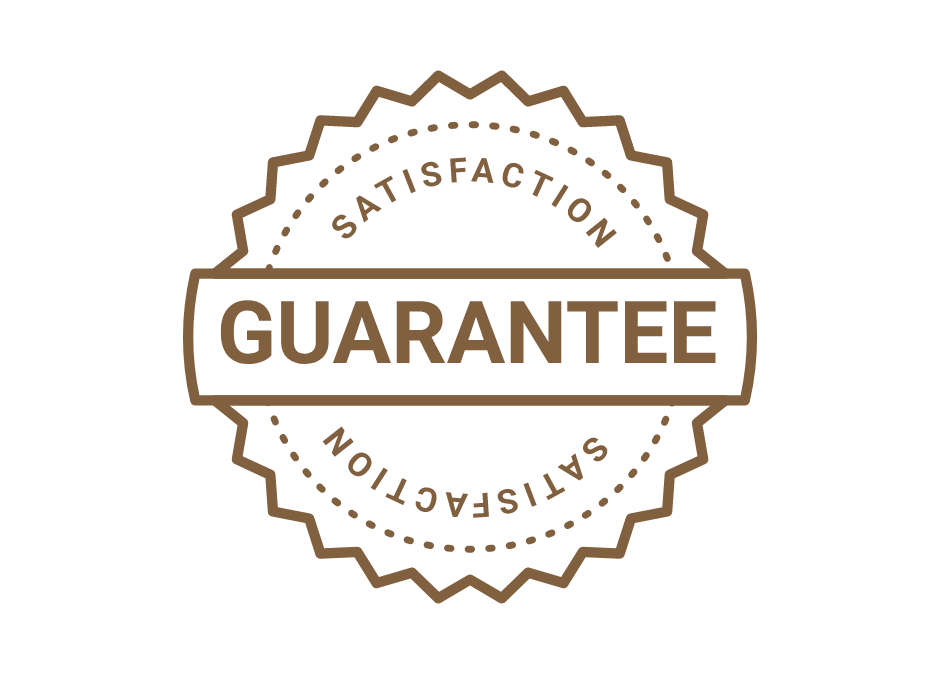 Our Promise
We're so confident in the quality of our meat that we offer a 100% satisfaction guarantee. If for any reason you're not completely satisfied with your purchase, simply let us know within 7 days and we'll either replace your order or issue a full refund.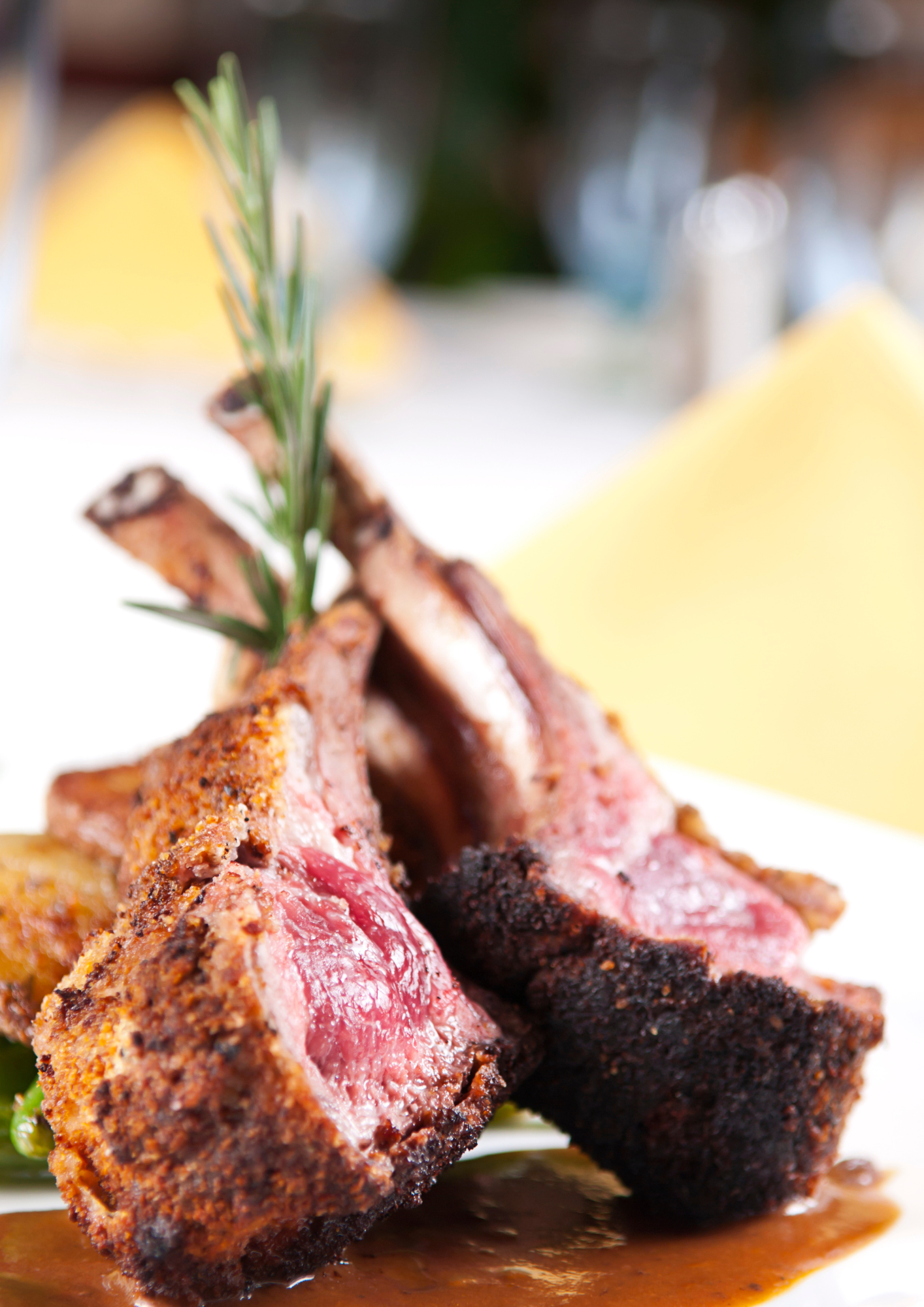 How it Works
Step 1 - Place your deposit
Step 2 - We'll finish raising your lamb and stay in touch with our progress.
Step 3 - Our Butcher will Prepare your Lamb Vacuum Packed and Frozen.
Step 4 - We will let you know the final weight and invoice you via Email.
Step 5 - You pay the final amount, and we'll ship your lamb to you free of charge! Stress-free!
Thats It! Your ready to support your local farm and enjoy our amazing Ontario farm to table lamb.
What our customers are saying...
⭐⭐⭐⭐⭐

We ordered our lamb with a deposit. The Ewing Farm kept us updated and told us when our delivery would be.
While waiting we received word that we had won their Bee contest and we absolutely delighted with the incredible gifts we received.
Our lamb arrived when expected, and we had some of the lamb, with company, that evening. It was sooooo delicious.
Love this family farm and will continue to recommend and deal with them.
Thank you Ewing Family Farm for an outstanding product and outstanding service. 5 out of 5
-

Sharron H - Toronto Ontario

⭐⭐⭐⭐⭐

Thanks Rod for a perfect transaction and delivery but most of all, thanks for a beautiful product. The lamb is wonderful. That taste of the meat is mild and very pleasing. My wife and I especially loved the rack of lamb. It was superb.
We have only ever had the imported lamb before which had a very strong flavour and thus turned us off of lamb. Your lamb was really a pleasant surprise.
We will not hesitate to reorder another half in the near future.
Thanks again 👍

-

Chris F - Fonthill Ontario

⭐⭐⭐⭐⭐

Amazing lamb, we received our lamb order exactly the day our order was proposed to be delivered properly packaged in a freezer pack ,our order was exactly what we were told we would be receiving. barbecued our lamb loin chops on the Saturday night with a poutine side the lamb meat was very tasty tender and very meaty best lamb i've ever consumed if you enjoy lamb the Ewing family farm is the place to have your lamb raised and purchased everything went perfect from the moment I began the ordering process to my dinner plate Thank You Ewing Family

-

Ron G - St Mary's Ontario
Frequently Asked Questions
Where Does The Lamb Come From

Right here on our farm near the small village of Tupperville Ontario. We Have about
60 Ewes (Lamb Moms) And 4 Rams (Lambs Dads
How Often Do We Have Lamb

We have new groups of lamb available year round
How Much Freezer Space Do I Need

About 1 Cubic Foot for a half lamb
What's in My Lamb

We don't use any Hormones or other Growth stimulants and our hay is pesticide free.